Hey guys!

Long time no see! Well, I did post the reason why but the link to the post was incorrectly attached =_=
Anwyho, as I did not have much to put much together, I decided to work on my 100 icon challenge as I have a deadline!
I also made 2 wallpapers. This is my first attempt to make wallpapers so I hope you like them!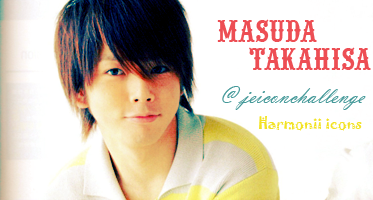 | | | | | |
| --- | --- | --- | --- | --- |
| 001 : listen to the music | 002 : dance, dance, dance | 003 : look at me | 004 : don't look at me | 005 : down |
| | | | | |
| 006 : friends | 007 : dangerous | 008 : simply irresistable | 009 : show me! | 010 : steps |
| | | | | |
| 011 : sad | 012 : lonely | 013 : together | 014 : don't hate me because I'm beautiful | 015 : natural |
| | | | | |
| 016 : sweet | 017 : too hot | 018 : stay cool | 019 : diamond in the rough | 020 : lean on me |
| | | | | |
| 021 : reflection | 022 : that special somone | 023 : love | 024 : pure gold | 025 : heaven sent |
| | | | | |
| 026 : timless | 027 : too bad to be good | 028 : laughter | 029 : sing | 030 : imagine |
| | | | | |
| 031 : obsession | 032 : passionate/passion | 033 : bold | 034 : mine | 035 : what secrets |
| | | | | |
| 036 : smile | 037 : regret | 038 : no regrets | 039 : happiness | 040 : forgotten |
| | | | | |
| 041 : trouble | 042 : ageless | 043 : dream | 044 : innocent | 045 : heartbroken |
| | | | | |
| 046 : your secrets are safe with me | 047 : one and only | 048 : behind the mask | 049 : shine | 050 : destiny |
| | | | | |
---
50 A R T I S T ' S C H O I C E
| | | | | |
| --- | --- | --- | --- | --- |
| 001 | 002 | 003 | 004 | 005 |
| | | | | |
| 006 | 007 | 008 | 009 | 010 |
| | | | | |
| 011 | 012 | 013 | 014 | 015 |
| | | | | |
| 016 | 017 | 018 | 019 | 020 |
| | | | | |
| 021 | 022 | 023 | 024 | 025 |
| | | | | |
| 026 | 027 | 028 | 029 | 030 |
| | | | | |
| 031 | 032 | 033 | 034 | 035 |
| | | | | |
| 036 | 037 | 038 | 039 | 040 |
| | | | | |
| 041 | 042 | 043 | 044 | 045 |
| | | | | |
| 046 | 047 | 048 | 049 | 050 |
| | | | | |
Icon Count : 49 / 100
Last update: